Joan DiFuria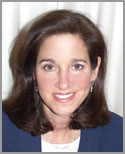 Joan DiFuria, MFCC Co-founder Joan DiFuria, MFCC, has had considerable experience in both business and psychology, giving her an unique ability to provide balanced guidance to senior leaders in organizations. She addresses the very sensitive issues of wealth, philanthropy, meaningful careers, and developing family legacies with sensitivity and insight. A significant part of her work includes developing leadership potential in corporate leaders, and establishing corporate philanthropic foundations. She is a recognized speaker on topics such as the psychological opportunities and pitfalls of wealth, "Sudden Wealth Syndrome," children and money, purposeful work, and a meaningful life. She speaks to financial institutions, community foundations, wealth holders, and young venture philanthropist groups. Ms. DiFuria completed the Harvard Business School Program for Management Development including a degree in education and psychology. She has 18 years of experience as Director of Long-term Strategic Operations and National Marketing Director for one of the largest multinational corporations in the industrial metals distribution and commodities industry. Her clients included companies such as Westinghouse, General Electric and Reynolds Aluminum. She was responsible for directing and developing people, systems and products. Ms. DiFuria holds a license in Marriage, Family and Child Counseling and has offices in Marin and Berkeley, California. (Lic. No. MFT 28995)
Stephen Goldbart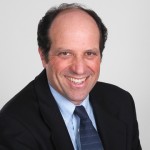 As Co-Founder of MMCI, and over 30 years of professional experience, Stephen Goldbart is a licensed clinical psychologist, professor, author, public speaker, and organizational consultant. His personal interests include the psychology of life transitions and the deeper meaning of holding wealth–how that can enrich your own life as well as the lives of others. Stephen enjoy helping people uncover and mobilize the key ingredients necessary for a satisfying and effective life plan. Dr Goldbart also has a passion for working with complex family/organizational systems, helping to clarify purpose, make or re-make structure, and find solution pathways. He has consulted with individuals, families, and organizations to help develop the fulfilling and sustainable balance of personal, professional, and philanthropic goals.
As a senior level consulting psychologist, Dr.Goldbart has been teaching seminars and workshops for over twenty five years for both practicing therapists and clients. He co-authored Mapping the Terrain of the Heart: Passion, Tenderness and the Capacity to Love, and have also written numerous articles and book chapters about wealth and its significance in our lives. (Psychologist License Number 6132)
The work of both Joan DiFuria and Dr. Stephen Goldbart has been featured in numerous media including newspapers such as: Wall Street Journal, New York Times, Los Angeles Times, San Francisco Chronicle, and Financial Times; magazines such as: Newsweek, Money Magazine, Wired, and Town and Country; television shows, MSNBC Morning Show, NBC with Tom Brokaw, CBS Morning Show; and radio including NPR, BBC, KQED, and KABC.
Both appear publicly before audiences including national radio and television, philanthropic organizations and professional associations. Topics have included issues such as: having successful multigenerational family meetings, the emotional issues of wealth and inheritance, raising children in affluent families, effective philanthropy from the inside out and strategic life planning.
Peter Speek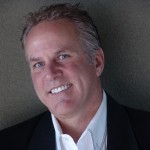 Peter Speek has been working with MMCI for more than 4 years. His background as a highly successful CEO, producer and director as well as a private investor, inheritor, wealth creator, and wealth holder brings a broad range real life perspective to his work at MMCI. He previously co-owned and was the CEO of Warren Miller Films for fifteen years before selling it to Time Warner. He was a second generation CEO of his family's business. He is also a family CEO and mentoring trustee. He has a first hand understanding of how all the working parts of having wealth and family businesses integrates, especially how the professional advisory team works in a way that best serves the wealth holder's values and psychological needs.
Mr. Speek's experience expands and deepens MMCI's existing resources in the key area of professional advisory team assessment, communication and integration as well as family business succession. Mr. Speek's unique background enables him to skillfully assess and evaluate the existing structure and integration of all outside professional advisors to determine if the values and psychological needs of the wealth holder are being incorporated in a way that best serves their needs. He helps identify and facilitates how to communicate to the advisory team how they can better serve their clients in a positive mutually supportive dynamic. Simply said, he's a master at helping wealth holders and their professional advisory team better understand each other. This creates powerful clarity and then results in a measurable increase in overall personal satisfaction and professional effectiveness.
Peter is deeply committed and passionate about helping wealth holders leverage their wealth to create clarity and personal growth in their lives. He is particularly interested in wealth transfers and family business succession and how they can be created and implemented in ways that increase their challenging odds of being successful.
Peter currently lives in a secluded mountain home in Boulder, Colorado, with his wife and two children. His office is also located in Boulder. Peter continues to enjoy skiing without the cameras.